Just a Friday night. My husband is out of town. My mother is visiting but everyone has gone to sleep. In fact I was climbing (that's the problem. I KNOW I'm supposed to sit on the edge of the bed and rotate in. Tonight I was overly ambitious and I tried to climb in). into bed when my foot slipped on my standing leg. I sank down to the floor. No. Not fell. I ended up on the floor. I tried asking for help but my voice is not very strong and my son runs a fan for white noise. This renders me functionally silent. AND I KNOW that neither my 70 year old mother or my 14 year old son has any business trying to help me off the floor. So now I'm going to increase the voltage on my DBS, get up off the floor and go to bed for real.

April is Parkinson's disease Awareness month. Tomorrow April 11 is World Parkinson's Day and the anniversary of Dr. James Parkinson's birth. Since I couldn't sleep until I can correct my mistake, I decided to blog about it. That way you, too, can know some of the ways that Parkinson's can affect a daily life daily.
Powered by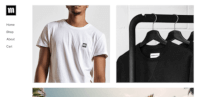 Create your own unique website with customizable templates.