I went back to Milllsaps tonight for their first night of Dance for PD of the semester. The class was really nice. Afterwards, my best friend since high school, Sandy, and I ( I know. How great is that? We have been friends since age 14 and she is still a very supportive part of my life!) were talking to some of the other participants. I had taken copies of "Monica, Mama and the Ocotilllo's Leaves" to show people who had been in Saturday's workshop. Dr. Melissa Lea, the psychology and neuroscience professor tells me that each year they have a neuroscience emphasis. She had chosen Parkinson's disease as this year's theme. At the end of the year, her seniors adopt a class at a nearby elementary school. They buy a book and share it with the children in the class. Dr. Lea says, "and this year, we'll use your book." I know she has the same last name as my doctor, but we had never met before Saturday. I felt so honored and I thanked her.

Yea! Monica and her Mama will enjoy getting to know some children in Jackson, MS in the spring!
Powered by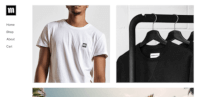 Create your own unique website with customizable templates.