Yesterday marks a year since my first deep brain stimulator was implanted. it is also one of the few times I have cooked supper this year. Best of all, it is 5:30 am and I just woke up! The surgeries let me sleep but mostly in four hour bursts. This is the longest I have slept since DBS.

Yesterday was a long way from normal, but it was a lot closer than I have been in a long long time.
Powered by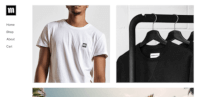 Create your own unique website with customizable templates.